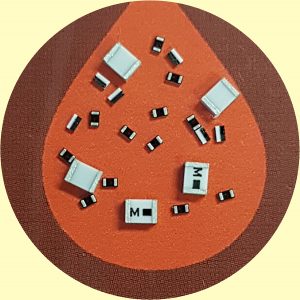 Qualified to AEC-Q200, the automotive-grade Accu-L Series inductors exhibit inductance tolerances down to ±0.05nH, in addition to: RF power capabilities, high Q, high self-resonant frequency (SRF), low DC resistance (Rdc), and ?performance from 450MHz to 2,400MHz.
The series delivers intra-lot and lot-to-lot physical and electrical consistency that makes it suitable for automotive signal and power applications that require apex accuracy, including: matching networks and filters in vehicle-to-vehicle communications, infotainment, vehicle location, keyless entry, global positioning, and radar systems.
Rated for use in operating temperatures spanning -55°C to +125°C, automotive-grade Accu-L inductors are currently available in 0402 and 0805 chip sizes with RoHS compliant and lead-free compatible nickel/solder-coated terminations.
Inductance values for 0402 parts extend from 0.56nH to 6.8nH, inductance tolerances span ±0.05nH to ±0.5nH, and minimum SRF values range from 6,500MHz to 20,000MHz. Inductance values for 0805 parts extend from 1.2nH to 22nH, inductance tolerances span ±0.1nH to ±5%, and minimum SRF values range from 1,400MHz to 20,000MHz.
Compatible with both flexible and alumina circuit boards and automated reflow and hand soldering processes, automotive-grade Accu-L Series inductors are packaged on tape and reel, and should be handled with plastic-tipped tweezers, vacuum pick-ups, or other pick-and-place machinery.
Finished parts are tested for visual and mechanical characteristics and other electrical parameters. Each production lot is 100% tested for both DC resistance and inductance at 450MHz, as well as evaluated on a sample basis for: Q at test frequency, static humidity resistance, and endurance.